Login
Log in if you have an account
Dont have an account? Register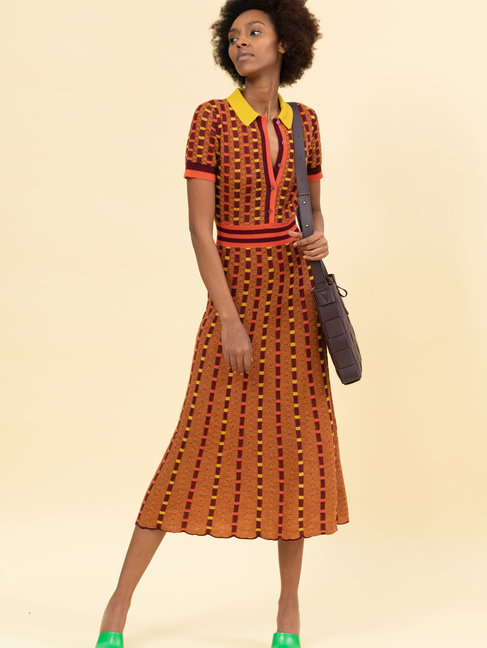 Gabriela Hearst Elvis Shirt Dress
This bi-coloured textural jacquard dress with flattering rib detailing at its waist. It is knit from a beautiful cashmere silk yarn. It is slim fit with a flared skirt and collared neckline. 70% Cashmere, 30% Silk. Made out of Italian yarn.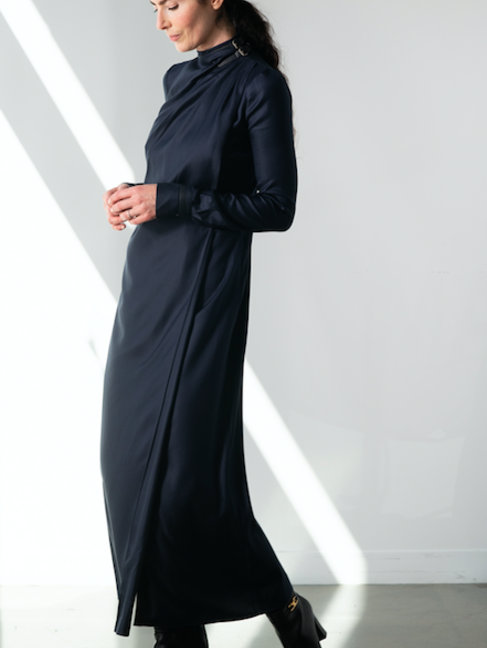 Gabriela Hearst Linhart Dress
This elegant slim silhouette of the Linhart Dress is crafted in silk twill is punctuated at the neckline with a set of leather straps, fastened with buckles at the neckline. A perfect synthesis of hard and soft elements are juxtaposed throughout this dres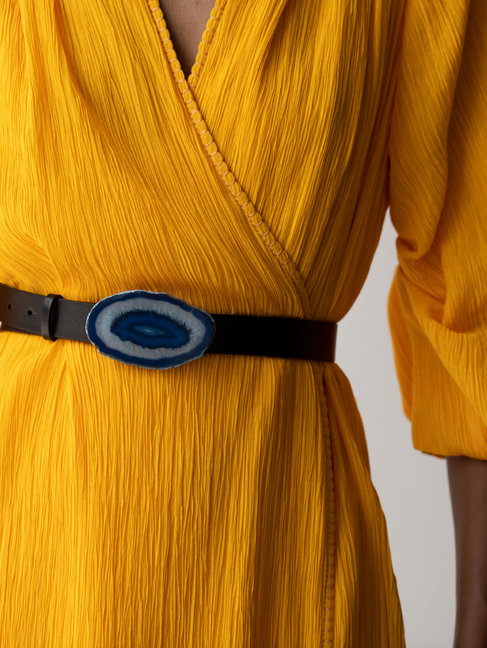 Gabriela Hearst Leather/Agate Belt
Made of naturally-occurring agate stones from Brazil, each belt has a unique quality. This is considered part of the beauty and genuine feel of the piece. The Narrow Agate Belt was featured on the Spring runway.